QR Codes
Possible Credits (Maximum 5)
Create a QR code for any website. (5 credits)
What are QR Codes?
QR ("Quick Response") Codes are often considered 2-dimensional barcodes that can be read by dedicated readers on smart phones. Generally, URLs are encoded in the QR code (but other data can also be included), so users out and about will point their smart phone barcode reader at the QR code and be redirected to a specific website.
QR Code pointing to denverlibrary.org: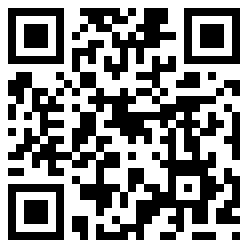 Why do I care?
QR codes are easy ways to point people to information, without forcing them to type long URLs into their smart phones. Potential library uses of QR codes include putting QR codes on book covers that link to catalog records or reviews, using QR codes for marketing by placing them throughout the city, and having them available for more in-depth information when working with others.
How do I get credits?
Use a QR code generator (there are many - 5 are listed below) to generate a QR code for a website
List of QR Code Generators: